PRINTS WE LOVE
Explore the captivating world of Lebanon with our exceptional collection of stunning poster prints. Immerse yourself in the rich heritage, cultural traditions, and natural beauty of the country through our Lebanon-themed illustrations. Our artwork stands out with its unique artistic portrayal. Turn your living space into a visual masterpiece with mesmerizing poster prints that truly celebrate the allure of Lebanon. Discover our carefully curated collection, where you can explore and find artwork that resonates with your style, capturing the essence of this extraordinary country. Let your walls tell the story of Lebanon as you elevate your space with our captivating poster prints. Experience the beauty and charm of Lebanon with every brushstroke.
BIRTH POSTER
Introducing our exquisite custom baby scale illustration poster, a heartfelt gift for newborns! This one-of-a-kind piece beautifully captures the essence of those precious early moments in a baby's life. Each meticulously crafted poster showcases a stunning and intricate illustration of a baby scale, symbolizing the beginning of their unique journey.
Celebrate the joy and wonder of a new arrival with this personalized artwork. Our dedicated team will work closely with you to ensure every detail is perfect, from selecting the colors to incorporating the name and birthdate. It's a keepsake that will be cherished for years to come, serving as a poignant reminder of your little one's remarkable entry into the world.
Whether you're a proud parent, a doting relative, or a thoughtful friend, this custom baby scale poster offers an extraordinary and heartfelt gift. Experience the magic of poster prints in Lebanon and let us create a timeless memento that encapsulates the purest moments of early life. Order now and embark on a journey of everlasting memories.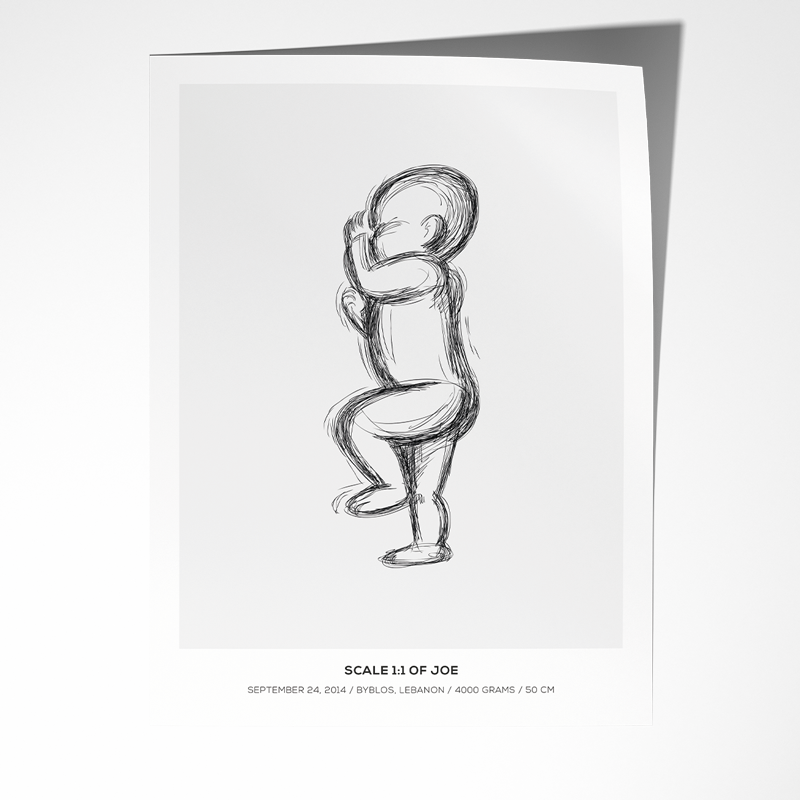 Home of posters!
Add some personality to your space with our wide selection of posters in Lebanon
Our posters in Lebanon are made with high-quality materials and are printed to the highest standards. They're also easy to hang, so you can get your new poster up on your wall in no time.
So what are you waiting for? Browse our selection of posters today and find the perfect one to add some style to your space.